Remember when I said in my last post that I'd (hopefully) be back to a more normal posting schedule?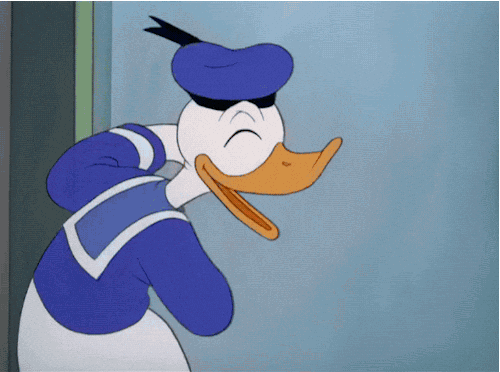 Yeah, let's all take a moment to laugh about that, because the alternative is falling into a pit of stress about how this semester is kicking my ass. I've gone into some of the reasons on here before, but basically, March was a mess. I'm not gonna give a whole lot of details, because I want to focus on the good parts and the books, but for the rest of the semester, all of my promises and good intentions are more or less out the window.
Basically, I've been busy. I haven't had a lot of time to read, or to blog, or to do much of anything. Even sleeping has been sacrificed (sometimes). Such is the life of a college student. Things should be getting a bit less stressful in a week or so, but then there are finals and basically I should just hold my breath until the end of th

e semester.
It wasn't all bad! I had spring break, which I desperately needed, which is the reason this wrap-up has a normal-ish number of books on it. And while I was home, I got to go to the U.S. book launch for THE HEARTBEATS OF WING JONES! This was my first book event ever, and it was amazing. I still can't believe that the timing worked

out that well!
THE BOOKS
LETTERS TO THE LOST by Brigid Kemmerer: This was such a lovely book! And it was one of those ones that just kept getting better as it went along so I just kept getting more and more impressed and it was great. I'll have a full review up for this one soon.
★
★
★
★
GIRL OUT OF WATER by Laura Silverman: It's (almost) the season for contemporaries! (On a related notes, I can't believe it's going to snow tomorrow.) And believe me, you're going to want this one. It's such a wonderful story about family, friendship, and swoon-worthy romance, and discovering who you are and where you fit in.
★
★
★
★
THE HATE U GIVE by Angie Thomas: Everyone and their second cousin has already reviewed this, but the hype here is not undeserved. This book is almost 500 pages, and I still flew through it. Everything that I could possibly say has been said already, but I don't think it can be stressed enough how important this book is.
★
★
★
★
★
THE BLOOD OF OLYMPUS by Rick Riordan (Heroes of Olympus #5): This book has literally been at the top of my to-read list for three years and I finally did it! And I was pleasantly surprised! The last book in the series let me down a little bit, but I liked this one a lot more. I can't wait to catch up with Rick Riordan's new series now! I listened to the audiobook, which wasn't the best experience, but it wasn't awful.
★
★
★
★
SCARLET WITCH, VOL. 2: WORLD OF WITCHCRAFT by James Robinson: I love this series. I love Scarlet Witch. I need more. I also realized that I haven't read any comics in ages - I should really try to get my hands on some more!
★
★
★
★
★
THE FEMALE OF THE SPECIES by Mindy McGinnis: I don't even know where to start with this absolute gem of a book. I can't stop thinking about it. There were so many parts of it that I didn't think were going to work for me, but they did. I don't want to say a lot, because I went in without knowing a ton about the book and I think that went pretty well, but I highly recommend this.
★
★
★
★
★
THE ONE AND ONLY by Valerie Tripp (American Girls: Maryellen #1): Difficult schoolwork reading = time f

or

super-easy leisure reading! I've been meaning to catch up on the new American Girl historical character books for ages, and the library by my school has them. This was really cute, and if I'd been a bit younger, I'd have absolutely adored it. It didn't teach me as much about the 1950s as I remember the other books doing when I was little, but to be fair, I knew a lot less history then.
★
★
★
TAKING OFF by Valerie Tripp (American Girls: Maryellen #2): I was really impressed by this! I thought it was a big step up from the first book. It talked about the importance of polio vaccines, and it encouraged girls to go into science, and overall, it was just more put together than the first book was. I also loved the subplot with Maryellen's sister, Joan, figuring out what she wanted to do with her life.
★
★
★
★
Reread this month:
THE ADVENTURES OF HUCKLEBERRY FINN by Mark Twain: I have such complicated feelings about this book. I really like Mark Twain - at least, I love THE ADVENTURES OF TOM SAWYER and I think that a bunch of shorter Mark Twain pieces that I've read are really funny - but this book just gives me weird feelings on so many levels. The first time I read it, it took me four years. Literally four years. This time, I had to reread it in a week for my Emancipation and the Afterlife of Slavery class, which gave me a different perspective on it, and I really don't know what to do with it.
DNFed this month:
BLOOD ROSE REBELLION by Rosalyn Eves:

Nope. I just couldn't do it. This started out with so much promise, but by the time I was about a quarter of the way through, I was just rolling my eyes so much that I couldn't keep going. I didn't care about anything that was happening, and I

just couldn't bring myself to finish.
Total books: 8 new, 1 reread, 1 DNF

Longest book: THE BLOOD OF OLYMPUS, 516 pages

Shortest book: SCARLET WITCH VOL. 2, 112 pages

Favorite book: THE FEMALE OF THE SPECIES

Least favorite (completed) book: THE ONE AND ONLY

Diverse reads: 7 (all except LETTERS TO THE LOST)
Backlist Reader Challenge: 3 this month, overall 11/60 (The Blood of Olympus, The One and Only, Taking Off)
Read it Again, Sam Challenge: 1 this month, overall 15/16+ (Adventures of Huckleberry Finn)
2017 Debut Author Challenge: 2 this month, overall 4/12 (Girl Out of Water, The Hate U Give)
2017 Series Enders Challenge: 2 this month, overall 3/5-10 (The Blood of Olympus, Taking Off

)
BLOG POSTS
BLOGGING CHALLENGE PRO

GRESS
2017 Discussion Challenge: 0 this month

, overall 2/11-20
How was your month? Are you falling a bit behind, too? Tell
me in the comments!