Top Ten Tuesday is a weekly feature at The Broke and the Bookish. This week's theme: top ten books

of 2016.
A little less than a year ago, I started my blog by making a post of my top 10 favorite books of 2015. And now here we are again! I've come so far in blogging, and it's really amazing to be creating the same kind of post as my first one again - but I'll save the nostalgia for my blogo

versary post later this week.
Last year, all of the books on my list were also on my all-time favorites list. I didn't quite read ten all-time favorites this year, so I added a couple

of

five-star but not-quite-favorite books to this post. I also didn't include any rereads on this list - I reread quite a few favorite books this year, and that wouldn't be fair to the rest! But anyway, here are my

ten favorite books

that I read in 2016.
10. THUD! by Terry Pratchett (Discworld #34)
I don't think it would really be a list of my favorite books from a year if there weren't a Discworld book on it. Next year will be my last year with new Discworld, though, so we'll see whether this is the end! Anyway, I've had mixed feelings about the last few Discworld books I've read, but this one was really incredible. The City Guards subseries is one of my favorites, and this was a fantastic addition to that. I loved revisiting Vimes, Carrot, Angua, and all the others, and as always, the theme of the story is more closely tied to reality than to fantasy.
9. A COURT OF MIST AND FURY by Sarah J. Maas (A Court of Thorns and Roses #2)
Back in May, you literally couldn't escape this book. It was everywhere! And a couple weeks after release, I was lucky enough to be able to borrow Sky @ Sky's Reading Corner's copy. I wasn't expecting great things - yeah, the hype was there, but it seemed like everyone had loved the first book, too, and I hadn't loved it that much. The first 400 pages or so pretty much lived up to my expectations, but once I got past that point, it went from being a good book to an incredible book that broke my heart and left me craving more. I can't wait for ACOWAR next year! If you want to read my slightly incoherent Goodreads review, that's here.
8. TEN THOUSAND SKIES ABOVE YOU by Claudia Gray (Firebird #2)
Here's where we start with the books that made it onto my all-time favorites list. I've been obsessed with the Firebird trilogy since I read the first book last November, and this second installment didn't disappoint! I'm really sad that the series is over now - it had amazing worldbuilding, a super-exciting plot, great characters, and frankly, I don't think I've ever loved sci-fi this much if you don't count dystopia! I wrote a review for this one, which you can read here, but be warned - it contains some spoilers for the first book!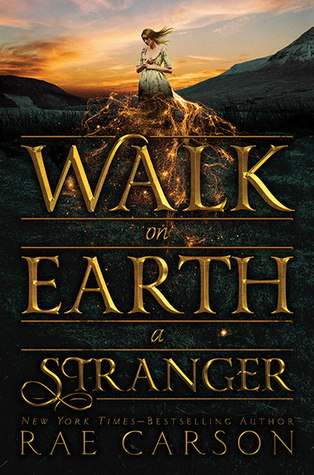 7. WALK ON EARTH A STRANGER by Rae Carson (Gold Seer Trilogy #1)
I still can't figure out why I haven't seen more people talking about this book. It's so good! Maybe this is just because I grew up in California, but I spent fourth grade learning more about the Gold Rush than I thought I would ever need to know. It was a lot at the time, but since then, I've had a soft spot for westward expansion and wagon trains, so I knew I had to read this. I was hooked right from the beginning, and it just kept getting better. And the slight fantasy element of Leah being able to sense gold was woven in so masterfully that it didn't feel like fantasy at all! You can read my full review here.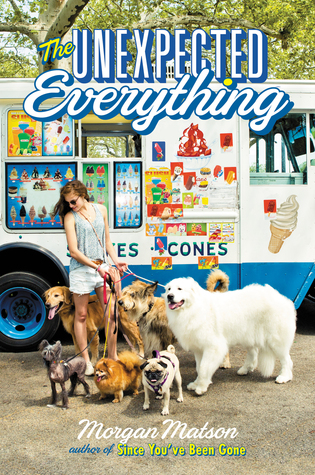 6. THE UNEXPECTED EVERYTHING by Morgan Matson
I was a little apprehensive going into this one - it was my third Morgan Matson book, and while I'd adored AMY & ROGER'S EPIC DETOUR, I didn't think that SINCE YOU'VE BEEN GONE lived up to the hype. This one outdid both of them. It's long for a contemporary, but completely worth it. There were times that this book made me so happy that I had to put it down and jump around the room and squeal into a pillow to get my emotions out! And it covers so many great things - romance, friendship, family relationships, and dogs, to name a few.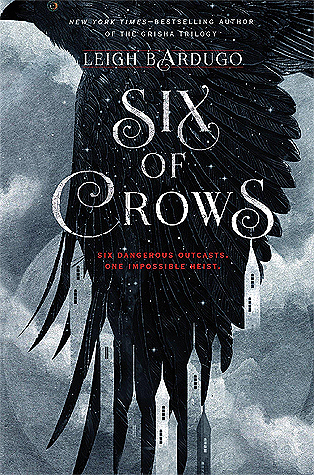 5. SIX OF CROWS by Leigh Bardugo

(Six of Crows #1)
I finally got around to reading books by Leigh Bardu

go

this year, and I'm so happy I did! I was lucky enough with the timing of holds at the library to get to marathon both the Grisha trilogy and the Six of Crows duology (separately), and this was my favorite of the bunch. I know I'm one of the last people to read this, so you probably don't need any description of how great it is, but in case you haven't, think amazing fantasy world plus squad goals plus heist. It ripped my heart out and blew my mind

.

SO GOOD!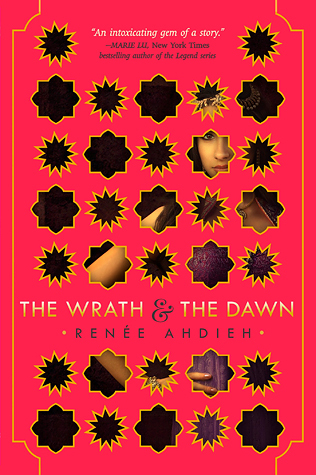 4. THE WRATH & THE DAWN by Renée Ahdieh (The Wrath & the Dawn #1)
I literally couldn't put this one down. I'd heard nothing but good things about it, so I decided to pick it up. And everyone was right - it's amazing! I just couldn't get enough of the world or the characters

.

It's one of the most beautifully written books I've read, and to use a description that I've used for this book way too many times, I absolutely inhaled it. I'm really lucky that I waited to read this one until just before the second one was released, because

I'm not sure how I could have stood that wait!

If you want to know some specific reasons why I loved it so much, I wrote a review of it here.
3. THE CROWN'S GAME by Evelyn Skye (The Crown's Game #1)
My favorite 2016 debut. This book had such an incredible premise, and I'm

thrilled

to say that the book lived up to it! The characters were lovely, the descriptions of magic were breathtaking, and the twists and turns kept me on the edge of my seat. Not to mention that all of the descriptions of food left my mouth watering

.

The ending left me crav

ing more - t

he sequel, THE CROWN'S FATE, is one of my most anticipated 2017 releases!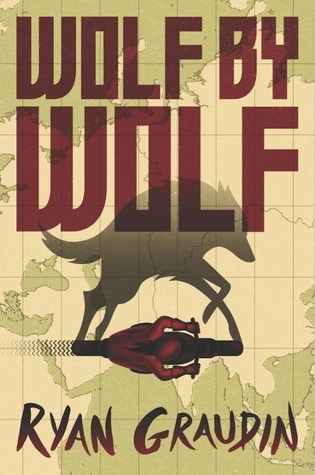 2. WOLF BY WOLF by Ryan Graudin (Wolf by Wolf #1)
This one was a lovely surprise. I wasn't sure whether I'd like this book at all - I was afraid that the concentration camp/genetic experimentation aspect of it was going to be treated indelicately - but I took a chance on it anyway and it turns out I didn't have anything to worry about. This was so captivating - I couldn't put it down! The writing was great, the stakes were high, and Yael's slowly unfolding backstory added a really interesting element to the story. If you've ever been intrigued by alternate histories,

give this one a try.
1. THE MARVELS by Brian Selznick
E

ven though I read 90% YA (at least), my favorite book of this year was middle grade! I was really surprised by this, but no matter how

I tried to arrange this list, I just couldn't put anything above this book.

This one really blew me away and lef

t me speechless

- I'd read Brian Selznick's two other books, THE INVENTION OF HUGO CABRET and WONDERSTRUCK, last year, and even though I really liked both of them, they didn't come anywhere near being on my favorites list. But this one...wow. Just wow. It was so beautiful, both visually and story-wise, that it took my breath away. I can't recommend this book enough

.
What were your favorite book

s of 2016?
Did we have any in common? Are there any on this list that you haven

't read yet? Tell me in the comments!