The problem that I have with recently released books is that I want to buy them all, but I don't have enough money to buy that many hardcovers. I get almost all of my books from the library, and if I forget to place a hold on a book (which happens amazingly often for someone who has her library card number memorized), I can't count on getting a new popular book for 4-6 months after its release. If I get coupons or a gift card, then I can buy one or two, but I have to choose carefully. This is just my really long way of saying that these being on my most anticipated list doesn't necessarily mean that I'm really going to read them anytime soon. That doesn't make compiling these lists any less fun.
I spent an embarrassing amount of time figuring out how I was going to organize these lists. How many months would I collect at once? And how many books from those months? I finally decided on 5 books every 3 months, with another 3 honorable mentions.
1. Passenger by Alexandra Bracken (Passenger #1, January 5)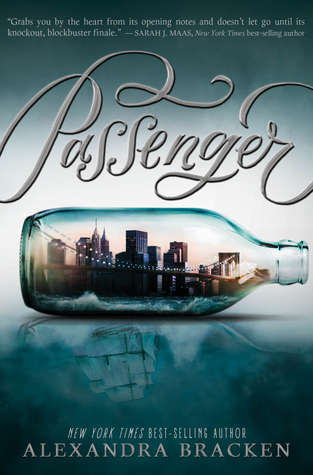 I'm a little bit in love with Alexandra Bracken's writing, so this would have been on my TBR no matter what it was about. But time travel, pirates, music, and a scavenger hunt? This might be my most anticipated book of all of 2016! And just look at that gorgeous cover.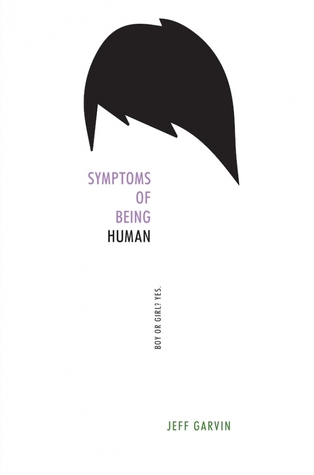 I love books with diversity, and this book has something I've never seen before: a genderfluid protagonist. I think it's fantastic that characters who don't just fall into the first four letters of LGBT+ are getting representation (though that doesn't mean that those who do are getting enough representation). I'll admit that I don't know much else about this book, and I'm not sure I want to. I'll go into this one with an open mind.
For me, alternate history books are very hit-or-miss. This one grabbed me before I even finished the summary. All I needed to see was that it was set in a version of the 1920s where instead of the 18th Amendment banning alcohol, it banned magic. So we get the inevitably romanticized world of 1920s organized crime, but instead of being revolved around getting drunk, it's around sorcery. Think of the possibilities! Magic speakeasies, flapper witches...this book is going to be so much fun. If this is anything like The Diviners, I'm going to love it.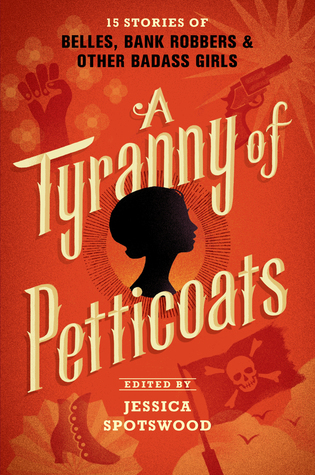 I don't read a lot of anthologies, but two things absolutely sold me on this one. First, the tagline: belles, bank robbers, and other badass girls. A book celebrating a bunch of kick-ass ladies from different points of American history sounds delightful! And then we see the second thing: the authors. Some of my favorite authors (Robin Talley, Elizabeth Wein, and Marissa Meyer) join authors whom I've been meaning to read (Marie Lu, Jessica Spotswood) and a lot whom I've never heard of but whom I'm convinced I'll love. This book sounds like it was written for me.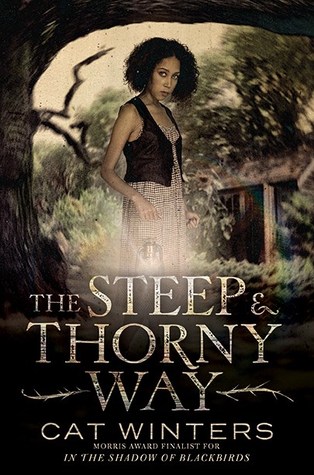 I'll admit, I'm a tiny bit apprehensive about this one: I've read two Cat Winters books so far, and while the first one exceeded my expectations, the second one was a disappointment. However, this one has an amazing premise. It's a retelling of Hamlet with a biracial female protagonist in the 1920s. Shakespeare, diversity, and history, three of my greatest loves. Despite my apprehensions, I have high hopes.
Honorable Mentions: Truthwitch by Susan Dennard (Truthwitch #1, January 5), Stars Above by Marissa Meyer (Lunar Chronicles, February 2), On the Edge of Gone by Corinne Duyvis (March 8)
What are your most anticipated books of the next few months? As big as my TBR is, I'm always looking for more good books. Tell me in the comments!