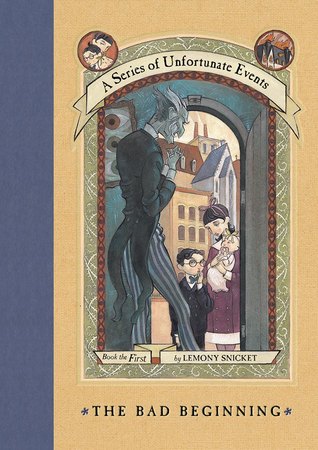 In case you've missed the general screaming of the bookish community for the past month or so, A Series of Unfortunate Events is a Netflix series! And it's AMAZING. I watched the whole thing the day it came out and I'm absolutely hooked. I can't wait for seasons 2 and 3! (And if it somehow doesn't get renewed, you'll have to console me for the rest of my life.)
After finishing, I needed something to fill the gaping hole in my life, but there's nothing quite like that series. So I decided to reread all of the books! I remember loving it the first time I read it, but that was in elementary school, so I was a little wary about them not living up to my memories.
Good news: the books are still amazing! I think they might have even been better this time around, because there was just so much that I missed when reading it the first time!
I think the main thing that I missed was how dark the books are. I guess that even though I knew what was generally going on, I just never processed the depth of what was going on. The only thing that really terrified me throughout the course of the series was the part about the hospital, which is because I've always been scared of hospitals, but there were so many things that I found scary when reading it this time.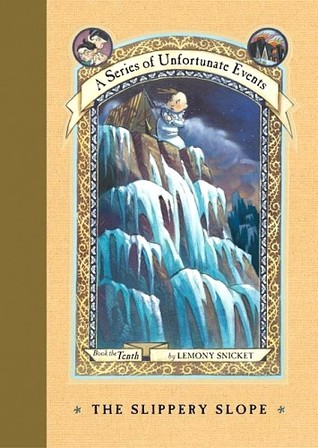 Some of the things that I missed were plot-based, so I won't be discussing those things so that this can be a spoiler-free post, but there were also just so many throwaway lines that I couldn't possibly have appreciated as a child. And that's what inspired me to make this post in the first place: Sunny's baby talk. A lot of the time, when Sunny says something, it's actually a word that reflects the meaning of what she's saying. This is hilarious so many times, but my absolute favorite had to be when Sunny wanted to say something along the lines of "perhaps the literal interpretation wasn't the best option" and her word is Scalia. I nearly died of laughter. (If you're not from the U.S., just look up Antonin Scalia. I promise, it's hilarious.)
And then there's how great the Baudelaires are! Of course I liked them the first time I read them, but I don't think I ever realized how wonderful the Baudelaires are until now. They're not the most complex characters, but they each have their own separate personalities, strengths and weaknesses, and incredible moments. I got re-attached to all of them so quickly! And now that I'm done rereading the series, I miss them.
That got me thinking about all the other series I read for the first time as a kid. I reread Harry Potter every couple of years, but there are so many books that were so important to me that I haven't reread at all! I really want to reread so many other series now, to go back into those worlds and see what I missed. I don't know where I want to start, but I'm really excited to get to so many series now!
Have you watched the A Series of Unfortunate Events TV series?
What did you think? When's the last time you read this series? Which kinds of books do you like to reread? Tell me in the comments!