If you've been on the internet for anything besides books over the past year or so, you've probably noticed the existence of a musical called Hamilton. If you haven't, then stop reading this immediately and go listen to it. But I promise that this does relate to books, because someone created a Hamilton book tag! Sky @ Sky's Reading Corner tagged me to do this months ago, but somehow, I'm only getting around to it now.
SPOILER WARNINGS: Question 4 contains spoilers for The Darkest Minds

trilogy

(book 2, Never Fade), and Question 5 contains spoilers for the Diviners series (book 2, Lair of D

reams). And they're both pretty major. Read at your own risk.
1. The Room Where it Happens - a book world you want to put yourself in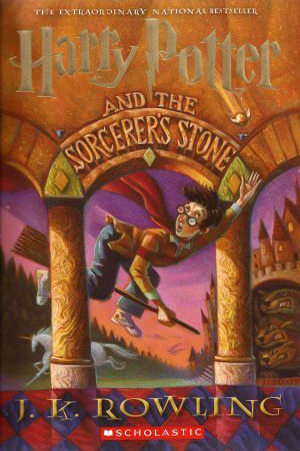 Is there any answer other than Harry Potter for this one? Obviously a Harry Potter world that's not in the middle of a war, but still. Just get me to Hogwarts already.
2. The Schuyler Sisters - an underrated female character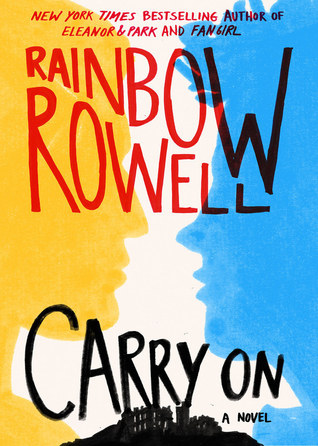 Now, I haven't discussed this book a lot, so I'm only fairly confident that she's underrated, but I love Agatha from

Carry On

. Pretty much everyone in the book seems to treat her as less important, but she has her own life and she knows what she believes in and what she wants, even if it doesn't make sense to everyone else. Also, when she's decorating gingerbread cookies and someone asks why all the girls are pink, she just calmly says "I like pink." Go Agatha! Reclaim traditional femininity and don't let anyone tell you it makes you less than anyone el

se!
Also, honorable mention to Sansa Stark from Game of Thrones. I love her, and I know that the majority of people don't like her, but she also has her own little core of diehard fans, so she doesn't need quite as much love here.
3. My Shot - a character who goes after what they want and doesn't let anything stop them
For this one, I

pretty much immediately thought of

Katniss Everdeen from the Hunger Games series. She knows what she wants, and she's not afraid to break the law or risk her own life to get it.
4. Stay Alive - a character you wish was still alive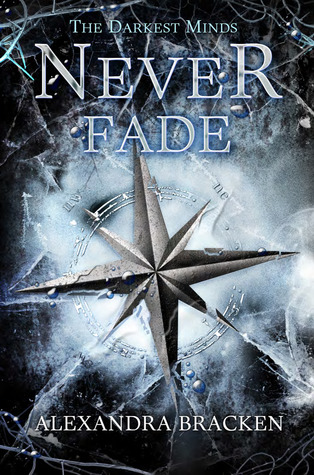 There are too many good candidates for this question, but I'm going to have to say that the top prize goes to Jude from The Darkest Minds trilogy, who died VERY suddenly at the end of Never Fade. I get why he died. But THAT DOESN'T MEAN I HAVE TO BE HAPPY ABOUT IT. And can you imagine if he'd lived? He and Zu would have been best friends. I'm still not over the fact that they never even

met.
5. Burn - the most heartbreaking end to a relationship you have ever read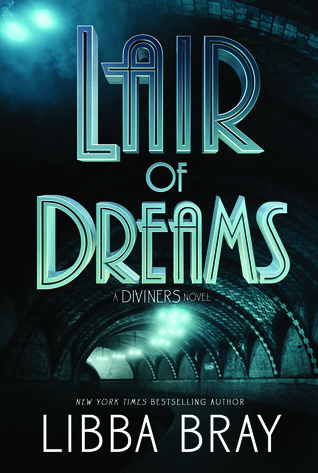 I still know exactly what page the end of this relationship was on, because it made me sob so much that I had to put the book down and I was too sad to find my bookmark. I can't believe the way that Henry and Louis's relationship in Lair of Dreams ended. Looking back, it was so obvious that Louis was already dead. And yet I had no clue, and my prim

ary goal for this series is honestly for Henry to be happy. So when the truth was revealed...time to cry.
6. You'll Be Back - sassiest villain
Okay, after thinking about this since I was tagged - I have nothing. Absolutely nothing. From what I've seen, I'm not the only person having trouble coming up with someone,

so I don't feel quite as bad. Let me know if I'm missing somebody obvious!
7. The Reynolds Pamphlet - a book with a twist that you didn't see coming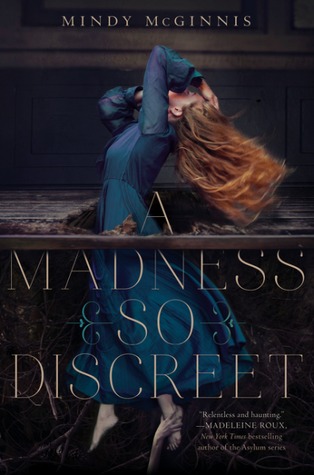 I'm not going to put a book with one major twist that the entire plot revolves around, because even knowing that there's a twist in a bo

ok

makes it less exciting. But a book where the plot surprised me quite a few times is A Madness So Discreet by Mindy McGinnis. There were so many things that I didn't see coming, and this book definitely kept me on my toes.
8. Non-Stop - a series you marathoned

I don't marathon a lot of series, because I usually just get the first book from the library to see whether I like it. But I managed to get all three volumes of the Young Avengers series, and I read all of them. I'm only sad that there weren't more books!

9. Satisfied - a book with multiple perspectives that you love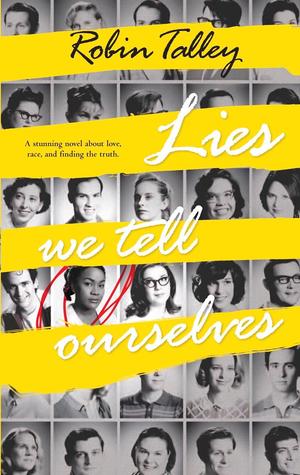 I think that Lies We Tell Ourselves has a really interesting way of doing multiple perspectives. It has three parts and an epilogue. Parts 1 and 3 are from Sarah's point of view, Part 2 is from Linda's ping of view, and Part 3 is from Sarah's sister's point of view. But each narrator is so distinct and so complex, and the parts work together so well, that it just forms so nicely into one unforgettable story.
10. Who Lives, Who Dies, Who Tells Your Story? - a book or series that will be around for a long time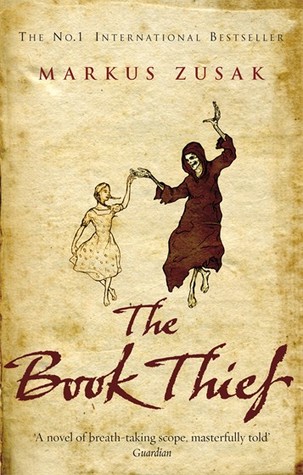 Pretty much everybody seems to agree that The Book Thief is amazing. I read it more than four

years ago, which was quite a while after it came out, and it's still a book that's discussed a lot

. So I think it's safe to say that this book is going to keep being read and keep influenci

ng people.
What's your favorite

Hamilton song?
Were you as sad about the

spoilery answer to #5 as I was? Which book do you think will be around for a long time? Tell me in the comments!