I already had way too many books checked out from the library this month, so I wasn't going to get any more. There were a few that were due, though, so I had to go back, and I really wasn't planning on getting any books when I went but we all know where this is going, don't we.
The good news is that I got only four books! That seems manageable! Even if I did already have a dozen out and all the ones I got are

at least

500 pages each. I'll get to them soon.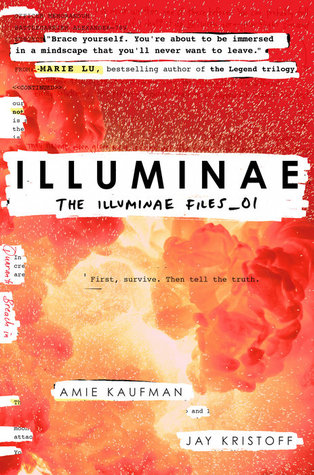 Illuminae by Amie Kaufman and Jay Kristoff (Illuminae #1): Funny coincidence - I just made a comment on a post by Liz @ Out of Coffee, Out of Mind

saying that

whenever she posted about how much she loves Illuminae, it made me want to read it even more, but that it was never at the library when I went. And guess what was at the library today. I took it as a sign and grabbed the book. It's not a book I would normally pick up, but I've heard so many good things that I really w

anted to give it a try.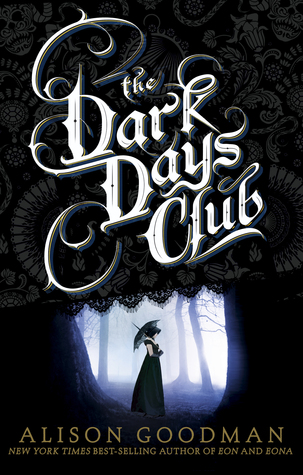 The Dark Days Club by Alison Goodman (Lady Helen #1):

T

his one wasn't even on my to-read list, but it was too good to pass up. I could have gone either way just based on the blurb, but I read the first couple of pages while I was at the library and I knew I had to read it. I know very little about this, so I'm looking forward to

seeing what it's about

!
The Ask and the Answer and Monsters

of

Men by Patrick Ness (Chaos Walking #2-3): I read the first book in this series, The Knife of Never Letting Go, last summer. I was completely unimpressed and ready to leave the series unfinished with no regrets...and then the ending happened and I NEEDED to know what happened next. From what I know, I think these books are going in a very interesting direction, and

I'm very excited that I was able to get both from the library at the same time!
Do you find it easier to resist getting books at the library

than I do?
Can you share your secrets about not having an overwhelming library TBR?

Which of these should I read first? Tell me in the comments!